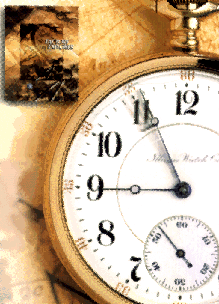 Factory Explorer® Keeps Profits from Ticking Away
Manufacturing cost reduction is the topic of discussion and concern around the globe. Increased competition from organizations, already desperate to gain market share at any cost, is placing downward pressure on ever-thinning margins. Now there's a solution that delivers results.*
Factory Explorer® is a unique software tool that answers critical manufacturing questions. If you need to know optimal factory size, how to reduce cycle time and product costs, locations of factory bottlenecks, and time trends in inventory levels, Factory Explorer® answers these questions now.
Today, no one can afford to wait for answers that ultimately don't put results into financial perspective. That's why Factory Explorer® is the key to increasing your competitive advantage. It delivers bottom line results in minutes, not days.
Factory Explorer® is supported by the world's leading operational modeling software and services provider, Wright Williams & Kelly, Inc. Whether you need a software tool or a staff of on-site manufacturing experts, we provide the most cost effective solutions to your business needs.
From Cost of Ownership (COO) and Overall Equipment Effectiveness (OEE) to full factory analysis, only Wright Williams & Kelly, Inc. offers a full range of solutions. The clock is running, so start increasing your profits today. And let time run out on the competition.
*Call for a free copy of a paper by a major semiconductor manufacturer showing how Factory Explorer® helped reduce their inventory and cycle time by 25%.
Real Tools for Real People Making Real Decisions™