Now fully integrated into TWO COOL®. One program for all your COO needs.
PRO COOL® takes cost of ownership (COO) analysis to the next step in factory level integration. PRO COOL® allows the user to leverage their current TWO COOL® cost of ownership data files to string together process sequences to provide the answers to key questions:
What is the COO of the process sequence?
What are the bottlenecks to capacity?
What are the cost drivers?
How many tools are needed?
Leverage Your COO Investment
Since PRO COOL® automatically imports your previously constructed TWO COOL® data files, the amount of additional data entry is minimal. Simply tell PRO COOL® how many unit starts or ships the process flow must target then point and click to assign a process step to the TWO COOL® data files. It's that simple!
Capacity Planning & Analysis
PRO COOL®'s algorithmic design allows the user to perform sophisticated capacity planning and analysis, including independent selection of input or output capacity, single tool per equipment group analysis, and equipment quantity recommendations with user override. Input a capacity requirement and PRO COOL® will calculate the equipment set or input the equipment set and calculate the starts or ships. Define a capacity ramp and let PRO COOL® calculate an equipment set installation plan. The comprehensive data analysis includes reports, charts, and automatic sensitivity analysis. PRO COOL® even identifies bottlenecks and minimum cycle time.
PRO COOL® Point and Click Data Entry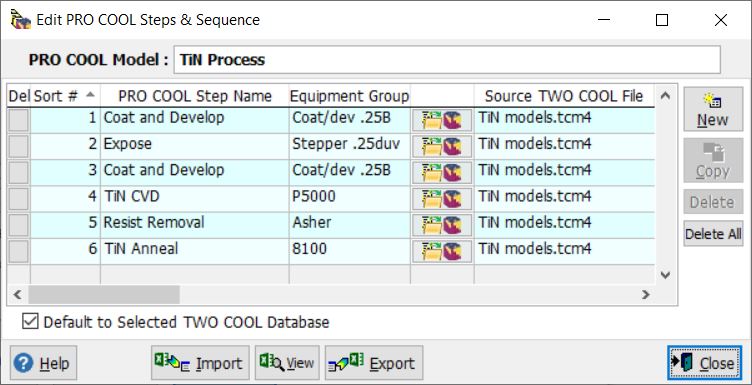 PRO COOL® Integrates Capacity Analysis and Cost Modeling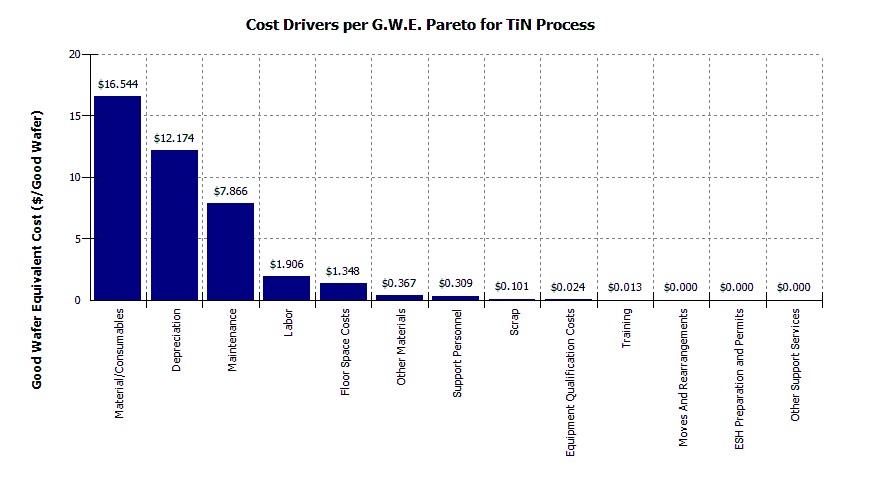 Applications & Compatibility
PRO COOL® opens the door to a whole new set of modeling applications. Compare the cost of new planarization schemes or automatically cost a reticle. Determine the cost impact of hard automation or evaluate a new packaging operation. PRO COOL® answers your important questions quickly and effectively.
Whether you're working in the wafer fab, assembly and packaging, mask manufacturing, or other manufacturing and assembly operations, PRO COOL® provides an efficient and effective solution to understanding process flow costs and capacity.
Call today for more information from Wright Williams & Kelly, Inc. Providing software solutions for productivity measurement and enhancement since 1991.