Cost of Ownership (COO) and Overall Equipment Efficiency (OEE) have become increasingly important in manufacturing and assembly decision making processes. Now there is a Cloud-based software solution ready to meet the challenges of higher system complexity, global COO standardization, and increased user friendliness, TWO COOL® version 4.
TWO COOL® represents the state-of-the-art in COO and OEE software design. Originally developed for DARPA/SEMATECH, this revolutionary product is the COO software standard. For the first time, there is a Cloud-based solution available worldwide that combines the ease of use, functionality, and product support demanded by COO and OEE users while incorporating full SEMI® Standards compliance. The move to the Cloud provides cross-platform functionality, opening the door to customers using both Windows and Macintosh-based hardware as well as iOS and Android devices, all of which can access TWO COOL® using either remote desktop services (RDS) or an HTML5 compatible browser.
TWO COOL® v4 is a blank sheet development capitalizing on over 25-years of enhancements and applications history from thousands of users on 5 continents. TWO COOL® is a feature rich software platform with a state-of-the-art graphical user interface, automated report, chart, and sensitivity analysis generation, built-in relational database, and multiple analysis modes. Since comparative COO analysis is such a powerful technique, TWO COOL® incorporates both single and multi-model formats, allowing direct side-by-side evaluations. This all adds up to TWO COOL® setting the mark for efficient and accurate operational cost modeling and decision analysis.
Customizable user interface for navigation, terminology, and results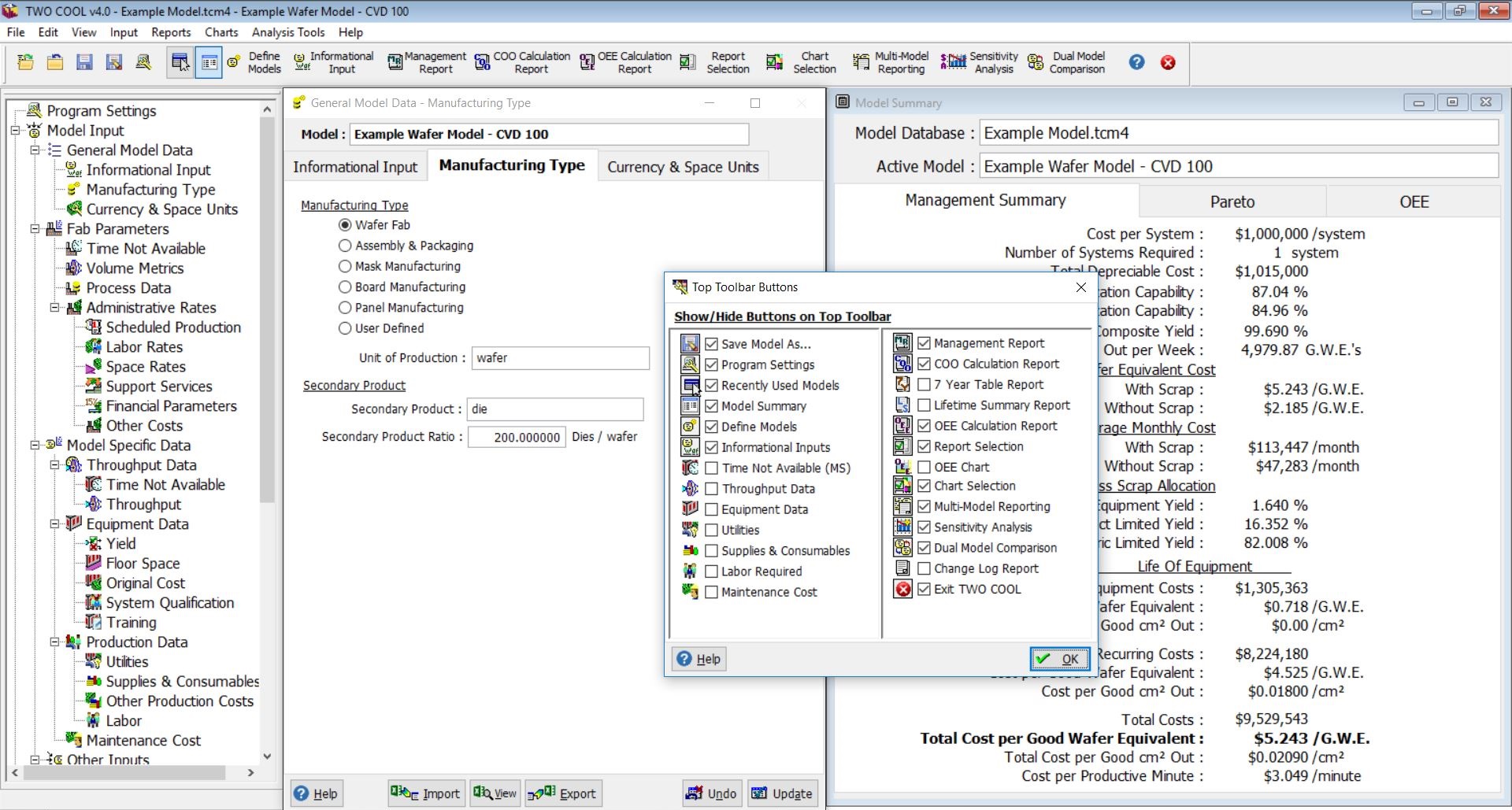 Point and click sensitivity analysis makes "what if" scenarios a breeze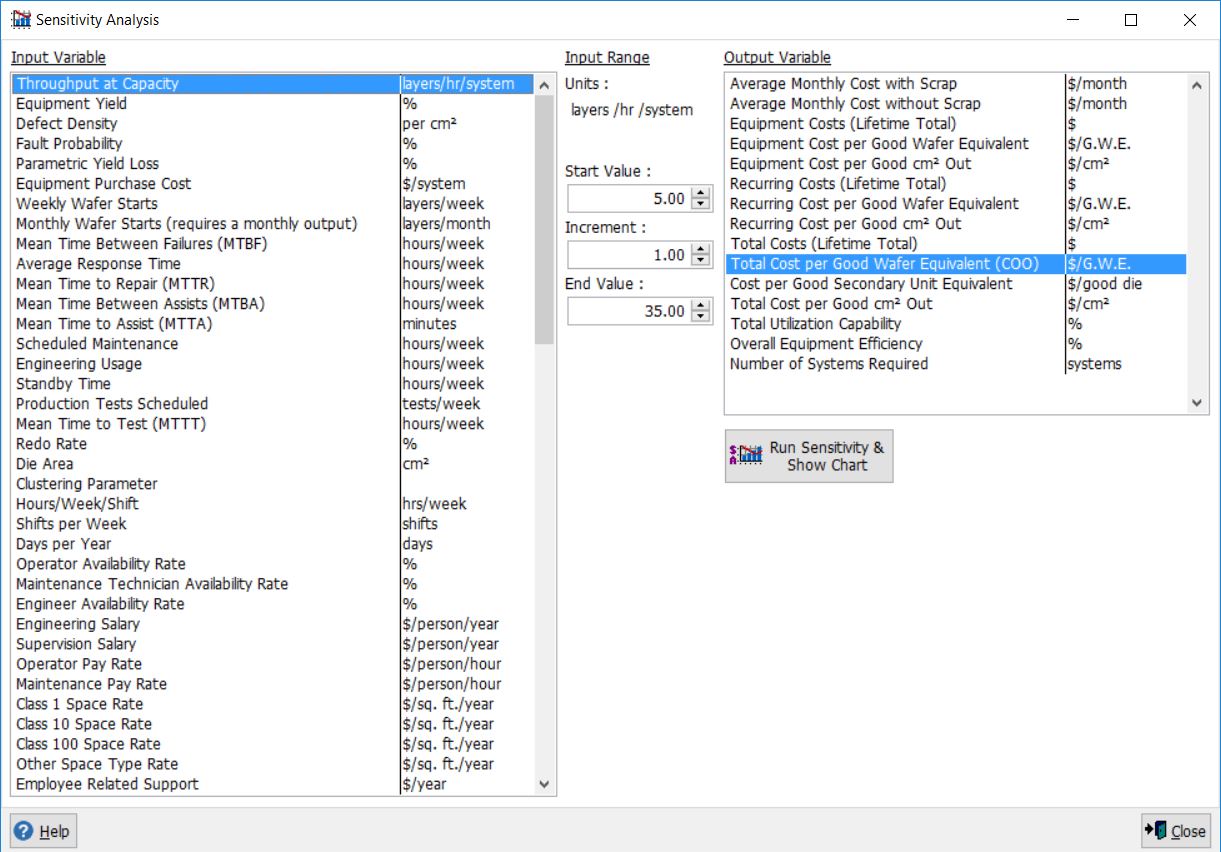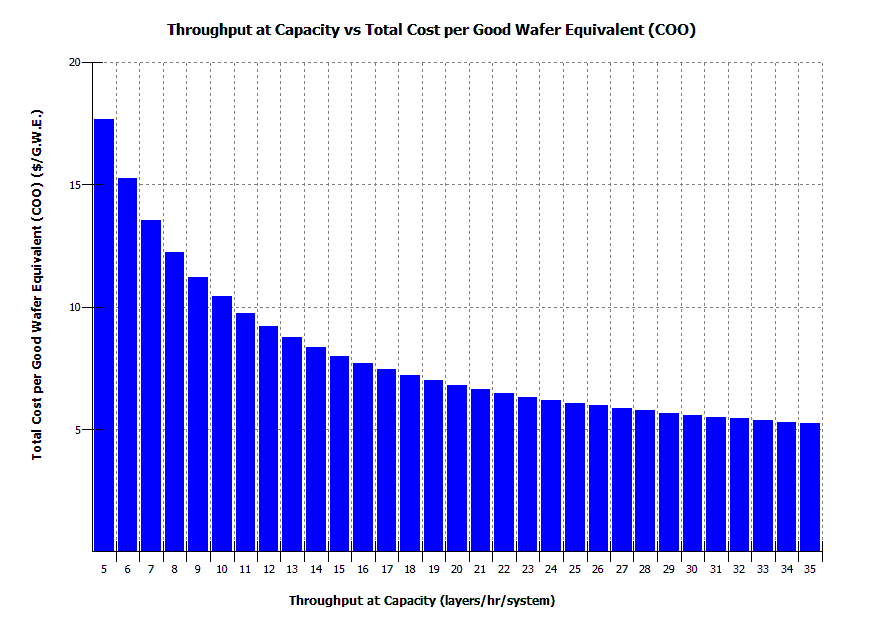 Model comparisons allowing simultaneous data entry and navigation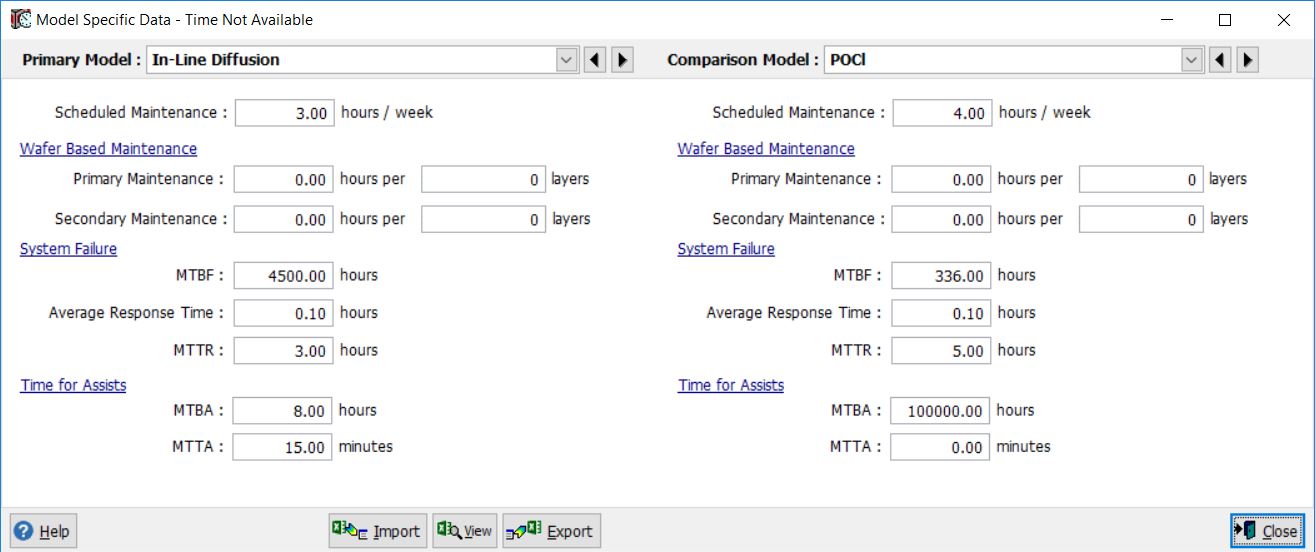 TWO COOL® is used by cross functional teams and it is common to have data (inputs and outputs) reviewed by both users and non-users of the software. In order to make TWO COOL® easy to use and interpret, Wright Williams & Kelly, Inc. has extended this cross functional approach to the data. Engineers deal in technical terms, service and support staff use standard equipment nomenclature, and financial analysts use accounting terminology. In this way, TWO COOL® adapts to the user, not the other way around.
In order to help users be more efficient, several features have been integrated into the software. Users can simply mouse over an input to get an explanation. On screen navigation makes moving around the software efficient and the user can view results on screen while entering data.
Data can be shared using export routines. Data can be exported to spreadsheet, text, html, or PDF files and does not need TWO COOL® to be viewed. Thus, consumers of results do not need to subscribe to TWO COOL® nor do others just providing input data, further reducing costs to the organization.
While the most frequent use of TWO COOL® is for COO, it also contains a full OEE calculation engine. OEE is frequently used to improve productivity of an existing equipment set. Better understanding of OEE of the bottleneck and near-bottleneck equipment can result in capacity improvements that increase the potential usage of every other equipment set in the factory. By combining OEE and COO in a single model, the user can see the expected productivity improvement and its financial impact on the manufacturing environment.
TWO COOL® is so flexible, it is equally at home helping with major capital purchases or on modest system upgrades. For both new and existing factories, the ability to make better decisions is at your fingertips. From analyzing projects in equipment and materials development to capital purchases to prioritizing engineering resources, TWO COOL® provides the capabilities necessary to maximize your cost competitiveness.
In addition to the common COO analyses you've come to expect, TWO COOL® incorporates advanced analyses including:
Pareto Analysis of the top cost drivers
Process Recipes for multiple uses of the same equipment group
Exposure Tool throughput calculations
Wire Bonder throughput calculations
Overall Equipment Efficiency data consolidation
7-Year Learning Curve for COO over time
Formula Builder allowing inputs to be calculations
Metrology Inputs covering error and sampling rates
Join the growing list of companies that are achieving multi-million-dollar savings. TWO COOL® is the COO and OEE software standard for leading IC, photovoltaics (PV), solid state lighting/light emitting diodes (SSL/LED), nanotechnology, micro electro-mechanical systems (MEMS), thin film record heads, magnetic media, flat panel displays (FPD), and healthcare organizations as well as equipment and material suppliers. When you need to evaluate a supplier or exchange data with your customer, TWO COOL® provides a common language.
TWO COOL® is supported by the world's leading operational modeling software and services provider, Wright Williams & Kelly, Inc. Whether you need a software solution or a staff of on-site manufacturing experts, we provide the most cost-effective approach to solving your business challenges.
From COO and OEE to full factory analysis, only Wright Williams & Kelly, Inc. offers a full range of solutions. Start increasing your profits today. We'll make sure you measure up.
Call today for more information from Wright Williams & Kelly, Inc. Providing business solutions for productivity and cost management since 1991.