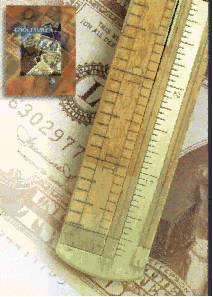 The COOL® Software Family Helps You Measure Up
Understanding manufacturing costs is the first step to increasing profits. The ability to effectively identify cost drivers and manage cost reductions is a competitive advantage felt from your customer base to Wall Street. Now there is a software family that measures up to your critical needs.
The COOL® software family s the only comprehensive set of Cost of Ownership (COO) and Overall Equipment Efficiency (OEE) analysis tools. Whether you need to know the cost impact of capital equipment purchases, alternative processes, or OEE improvements, the COOL® family is THE choice.
TWO COOL® provides COO and OEE analyses for all aspects of manufacturing and assembly. The PRO COOL® series allows processing of TWO COOL® data to measure the true costs of multi-step process flows and test cells.
Join the list of companies that are achieving multi-million dollar savings. COOL® tools are the standard for leading IC, flat panel display, magnetic media and solar panel manufacturers, equipment and material suppliers, and 300mm consortia. When you need to evaluate a supplier or exchange data with your customer, COOL® software provides a common language.
COOL® products are supported by the world's leading operational modeling software and services provider, Wright Williams & Kelly, Inc. Whether you need a software tool or a staff of on-site manufacturing experts, we provide the most cost effective solutions to your business needs.
From COO and OEE to full factory analysis, only Wright Williams & Kelly, Inc. offers a full range of solutions. Start increasing your profits today. We'll make sure you measure up.